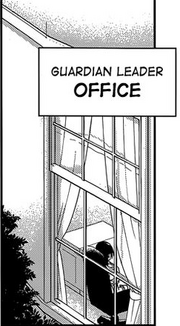 Guardians
 are the protectors of the Floating City, fighting against the insects. They are made up of wizards and are 3 percent of the student population. 
Guardian Leader
Edit
Freon Flamel is the guardian leader of the Guardians. 
Vice Captain
Edit
Yuri Flostre is the vice captain of the Guardians.
Royal Guard Captains
Edit
Chloe Sevigny is one of the guard captains of the Guardians.